Our tastes of the month are selected based on their sophisticated flavour profile, introducing you to new whiskies that will delight your senses.
Caperdonich 2000
Bourbon Hogshead
ABV: 55.2%
RLA: 100.61
Est. No. Bottles: 261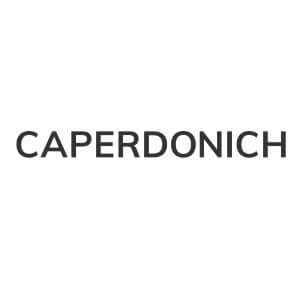 Caperdonich 2000 Bourbon Hogshead offers whisky enthusiasts a truly captivating sensory experience. Crafted at the now-closed Caperdonich distillery and aged for an impressive 22 years, this rare and sought-after whisky unveils a complex and well-balanced flavor profile. From its enticing nose to its long and lingering finish, every sip of this exquisite whisky leaves a lasting impression.
Nose:
The journey begins with the nose, where floral barley notes gracefully dance, accompanied by the pleasant presence of fresh orchard fruit. A subtle hint of woody smoke adds depth and intrigue to the overall bouquet.
Palate:
As the whisky touches the palate, the earthy basil creates a solid foundation, while tart apple and white grape bring a tangy and fruity dimension. The interplay of sweet vanilla and exotic spices adds complexity, enhancing the tasting experience. Amidst these balanced flavors, a hint of citrus lends a refreshing touch, contributing to the overall harmony.
Finish:
The whisky's final act unfolds with a long and lingering finish. Warming spices take center stage, delivering a delightful sensation that spreads throughout the mouth. Amidst the warmth, a touch of sweetness remains, offering a pleasant contrast to the spices and creating a satisfying aftertaste.
Overall:
Caperdonich 2000 Bourbon Hogshead whisky is a testament to the artistry and expertise of its creators. Its complexity and balance make it an exceptional choice for whisky connoisseurs who seek a truly remarkable tasting experience. From the enticing floral notes on the nose to the interplay of flavors on the palate, this whisky showcases the epitome of craftsmanship and attention to detail. The finish lingers, allowing the whisky's intricate flavors to be savored long after the last sip.
Additional Notes:
Given its high alcohol content, it is recommended to enjoy this whisky neat or with a few drops of water to fully appreciate its nuances. This allows the flavors to open up, revealing hidden complexities and enhancing the overall tasting experience.
LAPHROAIG 2001
1ST FILL PX SHERRY
ABV: 52.04%
RLA: 123.18
Est. No. Bottles: 338

Laphroaig 2001 is one of the most popular modern vintages collectors covet ever since independent bottlers like SMWS, The Whisky Exchange, and Signatory released multiple great single casks under this vintage. Cask buyers and IB collectors have since associated this vintage with great quality and collectability.
Coming to an age of almost 22yo now, these Laphroaigs are characterized by notes of sea salt, smoke, and peat, with tonnes of dried fruits, chocolate, and ashes. On the palate, it has a rich and creamy texture, with flavors of caramel, dark chocolate, and dried fruit, followed by a long and smoky finish.
In terms of price trends, Laphroaig has been increasing at a steady and consistent rate, with its bottle values growing an average of 26.04% for the past 3 years. This growth in brand value complimented by the fact that scotch whisky casks on average grow 13-15% per year, could net you an expected annual return of more than 20%.
The Laphroaig distillery is located on the island of Islay in Scotland and has been producing whisky since 1815. It is known for its distinctive style, which is characterized by heavy use of peat and smoke in the whisky-making process. Laphroaig is one of the few distilleries that still malts its own barley on-site, which gives its whiskies a unique flavor profile.
Laphroaig has a loyal following of fans who appreciate its bold and distinctive taste. It has a dedicated and growing fan base and is highly respected within the industry. Its popularity has steadily grown in recent years, as more people discover and appreciate the unique flavors of Islay whiskies.
This cask, in particular, is a first-fill Pedro Ximenez (PX) sherry cask. A first-fill PX sherry cask is one that has not been used to mature whisky before. This means that the cask has absorbed a significant amount of the sweet, fruity, and nutty flavors from the sherry, which is then imparted to the whisky for the first time during maturation. Compared to a regular sherry cask or refill sherry cask, a first-fill PX sherry cask is often considered to impart a more intense and complex flavor profile to the whisky.  First fill casks are highly sought after by whisky enthusiasts and distillers alike, as it imparts a unique flavor and character to the whisky that cannot be achieved with refill sherry casks.
The rich sweetness of the PX sherry combines with the natural flavors of the whisky to create a harmonious and balanced taste, with notes of dried fruit, nuts, chocolate, and spices. The first-fill PX sherry cask also adds depth and complexity to the whisky, giving it a long and lingering finish that is highly prized by connoisseurs.
The unique flavor profile and high quality of the whisky produced in a first-fill PX sherry cask make it a highly sought-after and valuable commodity in the world of whisky maturation.
LEDAIG 1995
Type: BOURBON HOGSHEAD
AYS: 9 MAY 1995
RLA: 91.3
ABV: 51.5%
Est. No. Bottles: 253

Ledaig Distillery: A Taste of Scotland's Best-Kept Secret
Nestled on the shores of the Isle of Mull, the Ledaig Distillery produces some of the most unique and highly sought-after whiskies in Scotland. Despite being one of the country's oldest licensed distilleries, it remains a hidden gem that only a select few have had the privilege of discovering. If you're a whisky lover, it's time to add Ledaig to your list of must-try distilleries – and even better, consider owning a cask of Ledaig whisky.
Why Ledaig?
First, let's talk about what sets Ledaig apart from its peers. For one, the distillery uses peated barley in their process, giving their whisky a distinctive smoky flavor that's not for the faint of heart. It is also one of the very few distilleries that produces both peated and unpeated whiskies, the unpeated whisky is called Tobermory, both of which are incredibly successful.
Ledaig 1995 is a very rare vintage of which less than 30 casks were ever bottled throughout the years, it has a particularly low peating level compared to other ledaig vintages, letting the fruitiness of the whisky shine through the aroma.
Another factor to consider is Ledaig's limited availability. The distillery produces a relatively small amount of whisky each year, meaning that bottles can be hard to come by outside of specialty shops or online auctions. And as more people discover the unique taste and quality of Ledaig, it's likely that demand will only increase.
GLENDRONACH 1991
Type: SHERRY BUTT
RLA: 165
ABV: 48.36%
Est. No. Bottles: 487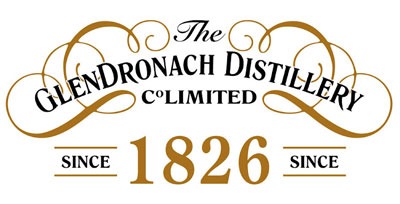 Glendronach has always been one of the most popular sherry bombs amongst whisky enthusiasts. Their OB single casks have been regarded as the pinnacle of sherry cask whiskies alongside other big names like Macallan and Glenfarclas, and their OB regular releases are always superior in quality for their price. However, due to its strict policy in cask distribution, IB Glendronachs have always been extremely rare, and are often many times the price of OBs due to their rarity. We have recently been offered this incredible gem, a Glendronac 1991 Sherry Butt currently sitting at 31yo. This is a sherry fans' dream. Glendronach sherry butts often display an incredible dark fruit aroma accompanied by chocolate, walnuts, roasted almonds, and raisins.
TOBERMORY 1994
Type: SHERRY BUTT
AYS: 20/06/1994
RLA: 198.90
ABV: 51.80%
Est. No. Bottles: 548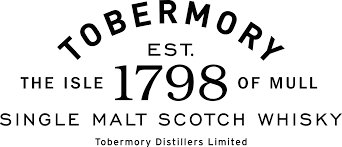 This month we would like to introduce you to Tobermorey 1994 Sherry Butt. Tobermory distillery is a Scotch whisky distillery situated on the Hebridean island of Mull, in the town of Tobermory. The distillery, which was formerly known as Ledaig, was founded in 1798. With a touch of copper coins and sour beer, the nose is typically Tobermoray. But soft tropical fruits such as peaches and mango and with a hint of vanilla sugar and traces of cloudy apple juice and rye bread make for a pleasing deviation.
Bruichladdich 1991
Bourbon Cask
Abv 45.2%
RLA 81.3
Est bottles 25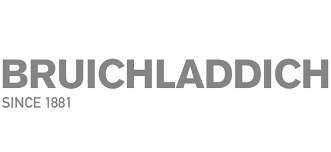 This exceptional cask that has made its way through 30 years of aging still maintains a decent level of abv. The Bruichladdich distillery is a fascinating distillery located on the Isle of Islay, producing a great variety of whiskies with different styles. Its core whisky Bruichladdich is an unpeated whisky, which stands out amongst its brothers and sisters on the island. This gracefully aged whisky delivers a full bodied and fruity spirit. Old age Bruichladdich whiskies are often extremely elegant, flavourful, and joyful, with sweet and yellow fruits, accompanied with candy sweetness. This is a distinct style not commonly found on Islay.
Macallan 1992
Sherry Hogshead
Abv 50.6%
RLA 105.9
Est bottles 299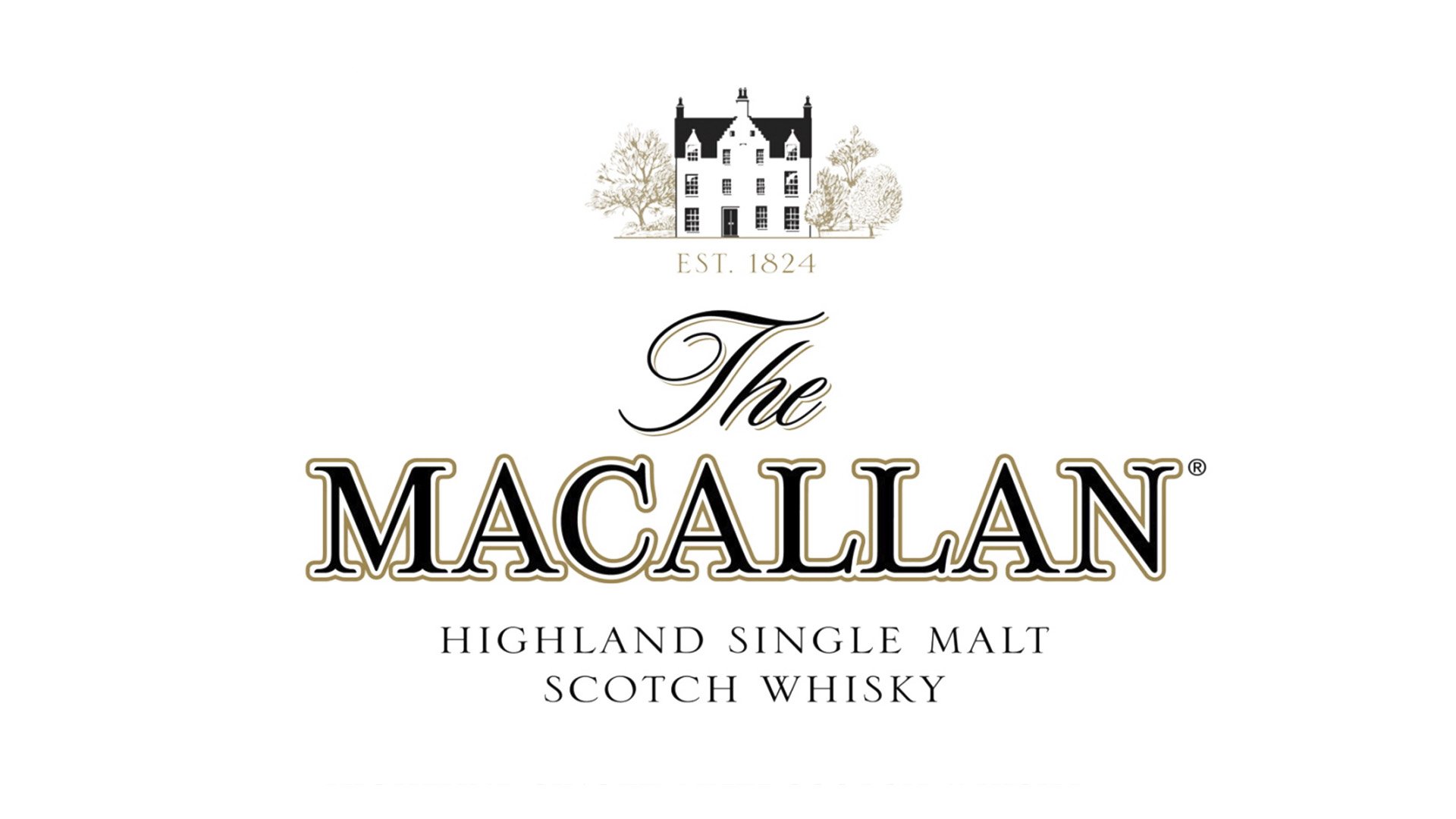 This month, we'd like to introduce to you a Macallan Sherry Hogshead. Macallan is the most popular single malt in the world for good reason. The brand has always been seen as a luxury, a collectible asset, and even an investment. At the same time, core to its success is its ability to produce some of tastiest liquids on the planet. This cask has been matured fully in a sherry hogshead. After sampling it, we were absolutely stunned by the richness of the cask, which provides flavours of dark fruits, raisins, and chocolate that accompany the rich body of the Macallan spirit.
Inchgower 2001
Bourbon Hogshead
Abv 56.8%
RLA 109.7
Est bottles 276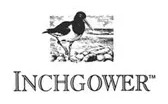 Inchgower is an up-and-coming distillery that is becoming more prevalent in the independent bottling market. Its flavors are exceptionally balanced and fruity once it hits a decent maturation point at 18 years old, with very little flaws to pick on. This makes it a popular whisky that appeals to a variety of audiences.
With relatively less fame compared to the top tier distilleries, prices of Inchgower single casks are relatively affordable in the secondary market, hence its cask prices still lag behind the curve. This is an ideal cask for drinkers or collectors who are looking to bottle a cask for their own enjoyment.
Cognac Grande Champagne 1993
Hogshead
Abv 53.1%
RLA 67.6
Est bottles 182

For our taste of the month, we are presenting something a bit more unique and adventurous. This cask of Cognac comes from the most prestigious region of Grande Champagne. In recent years, many indie bottlers have been bottling extremely high-quality speciality cognacs in single cask formats. These speciality cognacs often have a much older age and more intense flavor than commercial cognacs in the market. As a single cask, it is not blended into large batches like commercial cognacs, and with a much older age, its colour is much darker with a richer body and stronger abv. These cognacs are a wonder to taste and have caught the hearts of many whisky drinkers.
Bowmore 1997 
ABv 54.16% 
RLA 103.4
Est bottles 272

It is well-known that Bowmore makes some of the best whiskies the world has ever seen. After its rectification of its "French Whore Perfume" odor problem in the 80s, its spirits distilled in the 90s and 00s have been nothing less than superb, exhibiting the perfect balance between fruitiness and peatiness. Newly released bottles are in high demand and sell out quickly in retail channels.   
Balmenach 1989 
AYS 11/4/1989 
Cask type: Bourbon Hogshead 
ABv 46.2% 
RLA 79.7 
Est bottles 246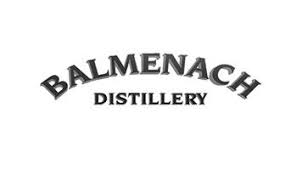 Founded in 1824, Balmenach is one of the oldest distilleries in Scotland. Although Balmenach has not previously been regarded as a big name in the single malt market and lacks a wide range of original bottlings, its whiskies are made with an unpeated fruity flavour that is true to the Speyside tradition. These whiskies are used in many different blends, and their older bottlings are well-regarded by top critics around the world. Balmenach's old bourbon hogshead Speyside whisky is distinctively fruity, rich with tropical sweetness. At a friendly ABV level of 46.2%, it is a whisky that is ready to be bottled at an extremely attractive cask price. 
Laphroaig 2001
AYS: 14 Feb 2001
Cask type: Hogshead
Abv 50.9%
RLA 82
Est bottles 231


Recent batch of amazing Laphroaig 2001 has appeared in the market, distilled on 14 Feb 2001 and were scooped up by major independent bottlers. We are honored to get our hands on this amazing mid-age Laphroaig. Intense peat smoked accompanied by prominent yellow fruits, citrus and light oakiness, an absolute gem with a balanced flavor and a long finish. Laphroaig casks with proper naming rights will soon be extinct from the marketplace and we urge you to get your hands on one of these while you can. Not only are they incredibly delicious, their values are also only going to go up.
Port Charlotte 2002
AYS: 8th Nov 2002
Cask type: Bourbon Barrel
Abv 60.4%
RLA 94.5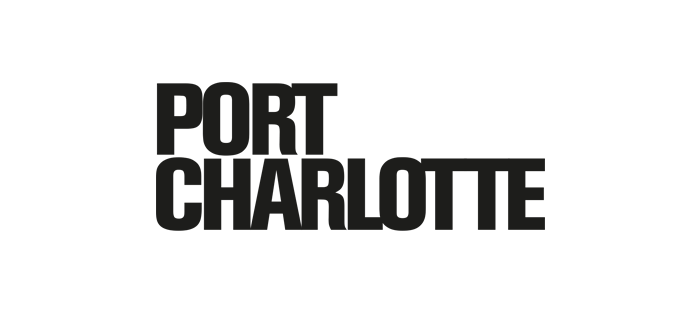 February's taste of the month is an 18-year-old Port Charlotte. For those who might not be familiar, Port Charlotte is not the distillery's name. Still, the name Bruichladdich distillery uses for their heavily peated whisky, as Port Charlotte is a silent distillery closed in the early 20th century. Although the distillery closed, this whisky is a heavily peated modern whisky. Port Charlotte was first distilled in 2001, meaning that this 2002 Port Charlotte cask is one of the oldest casks you can find in the market for this series. Shortly after its first release in 2009, its popularity has been growing. Even at a young age of 8 years old when it was first released, many discovered that Port Charlotte whiskies are incredibly complicated and delicious with quality being on-par with the big names like Ardbeg and Laphroaig. As Port Charlotte ages each year a new release is pushed into the market, with whisky connoisseurs following the brand closely appearing never to be disappointed. Due to this whisky's popularity, a bottle of Port Charlotte can reach double the price of a bottle of Bruichladdich whisky of the same age, even though they are both distilled from the same distillery! Port Charlotte whiskies are generally very peated, with a strong nuttiness and hints of barnyard aroma as its signature. It distinguishes itself nicely from the likes of Laphroaig and Ardbeg with its lack of Iodine and medicinal flavor, but also gives an extra punch of smoke that's a tad stronger than the likes of Caol Ila. This cask lets you own a piece of Port Charlotte's history, and with 60% abv in the barrel, you can potentially be sipping your private cask of the oldest Port Charlotte in the world, some day. 
Bunnahabhain 1990
Hogshead
abv 43.5%
RLA 54.75
Est bottles 179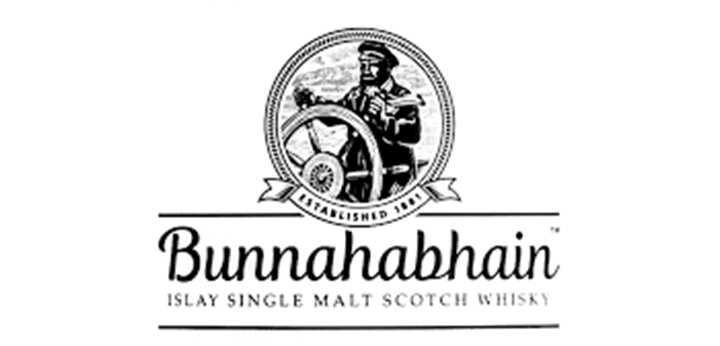 January's taste of the month is this Bunnahabhain 1990, a 30-year-old cask being aged slowly and gracefully inside a bourbon hogshead, which is now ready to be bottled. Bunnahabhain is located in the most famous whisky region in the world – the Isle of Islay. Although Islay is renowned for its smoky and peaty whisky, ever since the 1960s, it has focused primarily on unpeated whisky, standing out from the rest of the crowd. Currently, 20% of its production is peated, and 80% is unpeated.
Bunnahabhain has created numerous expressions that have become legendary bottlings throughout the years if we look back in time. These include some of its 1960s OB single casks, the 1968 Auld Acquaintance, and some of its 1970s bourbon and sherry casks aged over 30 years.
Bunnahabhain makes a rich and oily spirit which ages gracefully with casks, which is why many of their old aged whiskies sell for extraordinarily high prices in the market. With 30 years in the bourbon hogshead, you may expect this whisky to exhibit a complex profile of yellow fruits, tropical fruits, oak spices and oak sweetness. The oak flavours will be the dominant driver whereas all the harshness from the spirits would have been dissipated, leaving behind an incredibly elegant dram. The cask is suitable to be bottled immediately and thanks to its relatively low abv, it is being offered at an incredible price!
STAY UP TO DATE WITH OUR LATEST NEWS
Get all the latest whisky news, insights, events and exclusive promotions delivered straight to your inbox.