INVESTMENT  CHOICE OF THE MONTH
Discover our top cask investment choice of the month from our dedicated whisky specialist
Our investment choice of the month are based on the whisky's popularity, the reputation of its brands, its potential for growth, deep industry insights on market trends.
TOBERMORY 1994
Type: SHERRY BUTT
AYS: 20/06/1994
RLA: 198.90
ABV: 51.80%
Est. No. Bottles: 548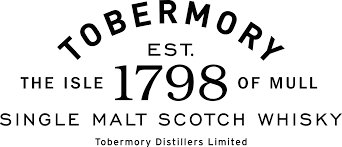 This month we would like to introduce you to Tobermorey 1994 Sherry Butt. Tobermory distillery is a Scotch whisky distillery situated on the Hebridean island of Mull, in the town of Tobermory. The distillery, which was formerly known as Ledaig, was founded in 1798. With a touch of copper coins and sour beer, the nose is typically Tobermoray. But soft tropical fruits such as peaches and mango and with a hint of vanilla sugar and traces of cloudy apple juice and rye bread make for a pleasing deviation.
Craigellachie 2014
Refill Bourbon
Abv 59.7%
RLA 119.9
Est bottles 287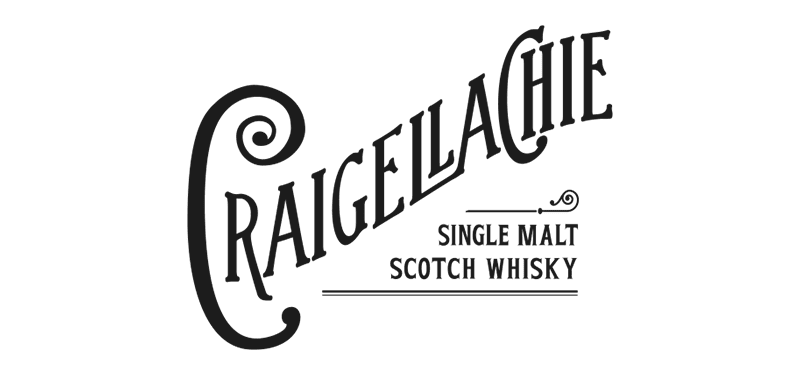 Craigellachie is a great distillery that produces one of the most complex malts in Scotland. Famous for its immensely meaty and full-bodied spirit, it has grown in popularity since 2017. This young cask of Craigellachie has a very high abv, which is ideal for long-term aging.
Mortlach 1997 
First Fill Oloroso Butt 
Abv 56.2% 
RLA 238.8 
Est bottles 607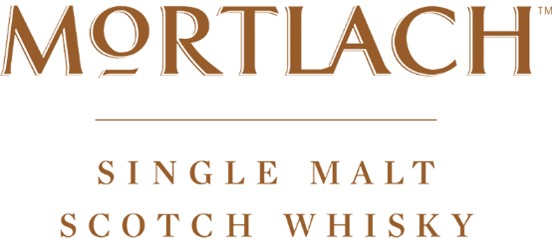 Mortlach is one of the top brands owned by Diageo and is a favorite among whisky collectors in the high-end market. Before Macallan released their 78-year-old Red Collection this year, Mortlach held the record for the oldest whisky ever bottled, which was a Mortlach 75-year-old whisky bottled by Gordon and Macphail. Its owner Diageo has always positioned Mortlach in the luxury market, with the prices of its official bottles set at around 30 to 40% higher than other brands at the same age, which raises a good benchmark for its secondary market pricing.
Sherry Mortlachs are particularly popular due to their complex flavour. Mortlach utilises its unique distillation method (2.81 distillation) as a strong marketing tool to create uniqueness, which has always been a key component of a distillery's value.
This cask in particular has an incredibly high ABV level for a 24-year-old whisky, which allows investors to potentially age it to over 40 years old. The exponential growth in value from aging creates the opportunity for incredible returns.
Bowmore 1997
5 Jul 1997
Bourbon Hogshead
Abv 54.1%
RLA 103.4
Est bottles 272

This month, we have something incredibly special: a Bowmore 1997 bourbon hogshead with a stunning abv of 54.1%. It is well-known that the demand and quality of post-90s Bowmore whiskies are ever increasing. In today's market, Bowmore continues to be the top distillery of Islay, and Islay is the region that we believe most collectors and connoisseurs will be focusing on buying for the coming years. Bowmore casks are not easy to come by on the market and they are often snatched up very quickly. If you are interested, get in touch immediately while these casks are available.
Caperdonich 1997 
ABv: 53% 
RLA: 81
Est bottles 218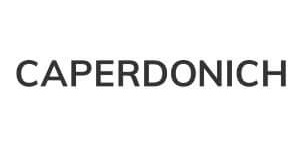 It is not often we
gain access to
stock
 from a closed distillery. Having 
closed
 in 2002, Chivas has only recently started bring
ing
 back some of its old stock and releasing 
original bottlings
 of 
Caperdonich
 at a premium price through travel retail and global distribution
 channels
. We 
at Rare Finds 
expect its value to 
soar as 
people start to recognize its name globally
. W
ith its supply 
essentially halted
, th
is stock of aged
Caperdonich
will only grow more and more valuable.
Dalmore 1997 
AYS: 7/5/1997 
Cask type: First Fill Sherry Butt 
ABv: 60% 
RLA: 120
Est bottles 286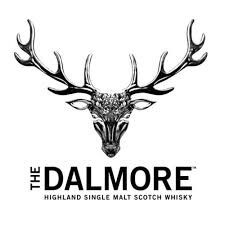 Dalmore is one of the most popular and iconic brands for scotch in the market and is often associated with luxury. For many years it has positioned itself as the premium brand and has managed to attract top collectors to pursue its limited release and single cask bottlings. Our cask of the month for investment is a young Dalmore that was aged in a 1st fill sherry butt since 2011. Destined to end up with an intense taste and beautiful dark colour, 1st fill sherry butts are extremely suitable for long term aging. This young cask matches up all the criteria for long term investment. Available at a young age with 59.8% ABV coupled with a premium price makes it the best time to invest!
Dalmore 2011
AYS: 14 Apr 2011
Cask type: 1st fill sherry butt
Abv 59.8%
RLA 271.9
Est bottles 649

Any whisky connoisseur would know that Bowmore is one of the top distilleries in the world, with its wide presence in every sector of the market, from basic consumer daily drinks to high-end collectibles. Bowmore had some of its darkest periods during the 80s, during which its distillates exhibited a perfume and soapy aroma known as the "French Whore Perfume," typically despised by whisky critics. However, they overcame this issue in the 90s and were able to resume their old production methods. Now, Bowmore is making whiskies on par or even better than those made in the 60s and 70s. A first-fill sherry Bowmore cask at a high ABV is a good investment, giving this cask the potential to be aged beyond 40 years old. We expect this cask to yield more than 20% return per annum.  
Cragganmore 1991
AYS: 4th Dec 1991
Cask type: Sherry Hogshead
Abv 56.5%
RLA 65.6
Est bottles 166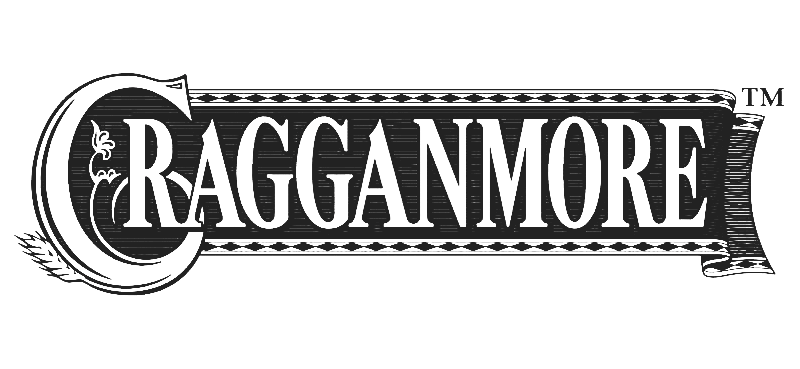 An old Craggonmore cask is not something you'd see every day. Being one of the staple malts of the Speyside region, Craggonmore has always been nurtured under the vast Diageo umbrella, with a lot of control and restriction regarding the use of its casks. Despite having an extensive range of OB whiskies to choose from, they have never released that many old Cragganmore official bottlings. Independent bottling of Cragganmore whiskies is also not as common as one would imagine. Only five bottles have ever been released aged over 30 years old, of which three were from the Scotch Malt Whisky Society, one from Gordon & Macphail and the last one being the 30th-anniversary special bottling for Signatory. Knowing this alone gives potential buyers and investors enough incentive to be one of the very few people in the world to get your hands on a 29yo Cragganmore. Having an incredible abv of 56%, allows buyers to bring the age up to 40 or 50, if patient enough. Whisky prices go up exponentially with age, and this is one of the rare scenarios that you can take full advantage of it. For details projection of the value of this cask, please contact our whisky specialists. 
Caol Ila 2010
7 Oct 2010
Bourbon Hogshead
ABV: 58.6%
RLA: 118.1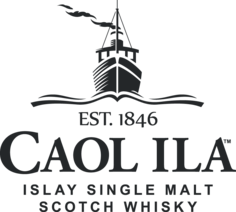 January's investment choice is this Caol Ila 2010 Bourbon Hogshead. Located in the Islay region of Scotland, Caol Ila is widely regarded as a top tier distillery making some of the best smoky and peaty whiskies in the world. With the largest production capacity amongst all Islay distilleries, its investment value has long been somewhat underrated compared to its peers like Bowmore and Ardbeg, due to its relatively large supply. However, what many people do not recognize is that only 5% of Caol Ila's production are being reserved for single malt, whereas 95% of its whiskies are supplied as blending ingredients for both Johnny Walker and Black Bottle, both of which are gigantic whisky brands that have a solid demand and relies heavily on Caol Ila. Therefore, despite having 3 to 4 times of Ardbegs and Laphroaigs' production capacity, Caol Ila does not necessarily have a more whisky being sold as a single malt.
In the long run, Caol Ila's value will catch up faster than most other distilleries, to the levels of where the likes of Laphroaigs and Ardbegs currently are. One observation we see is that older vintage Caol Ila bottlings have experienced a significant rise in price in the last two years, many of which have increased 2 to 3 folds. New releases of Caol Ila bottlings are also priced rather aggressively by large bottlers, setting an excellent foundation. We believe Caol Ila cask prices are hugely undervalued, and with such a young cask, it is an excellent stepping stone for first-time investors to step into the market. It is also a safe and solid choice for veteran investors to have a range of Caol Ila casks within your collection. Bourbon hogshead is a popular cask choice for peated whiskies, and the high abv allows flexibility should investors hope to achieve long term ageing. It is also worth noting that, being the most modernized distillery on Islay, Caol Ila is also famous for its highly consistent quality with minimal variations between modern vintages. This makes it highly investor-friendly with little concern with vintage-related quality variance.
STAY UP TO DATE WITH OUR LATEST NEWS
Get all the latest whisky news, insights, events and exclusive promotions delivered straight to your inbox.