Rare Finds Worldwide has successfully helped clients achieve fantastic returns across casks of various ages and distilleries.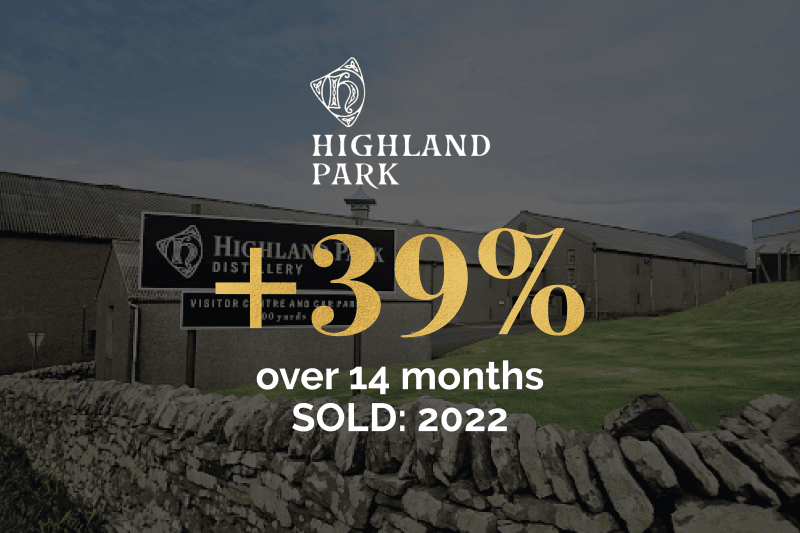 AYS: 2012
Cask Type: Highland Park 2007
Bourbon Barrel
Highland Park is a distillery with a rich and storied past dating back as far as 1798. The name of the distillery does not refer to the Scottish Highlands, but rather to the fact that the distillery was founded on an area called 'High Park' distinguished from a lower area nearby.
In 2018, Highland Park ranked second, behind sister distillery The Macallan, in whisky auction sales driven by growing demand from whisky collectors for the distillery's special releases.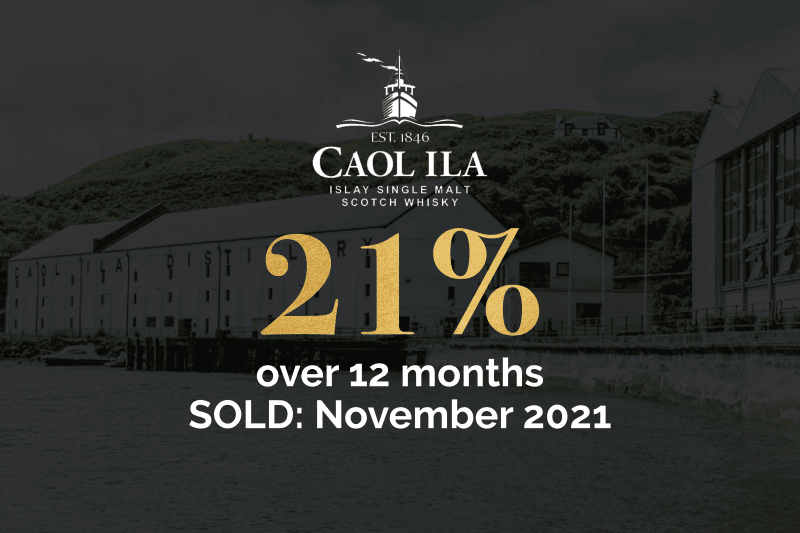 AYS: 2012
Cask Type: Refill Bourbon Hogshead
Caol Ila is a well-established Islay Scotch distillery that has achieved great success in recent times. Now owned by Diageo, it is the largest producer on Islay. Coal Ila plays an important role in the blended Scotch world. Due its harmonious balance of peat, which adds a wonderful complexity and mystery to its flavours, the whisky that isn't used in Caol Ila single malt bottles goes into Johnnie Walker or other blends.
Originally built in 1846, the distillery is named after its scenic location overlooking the strait between Islay and Jura. It was rebuilt in the 1970's to meet the growing demand for Scotch and underwent another equipment and production expansion in 2011.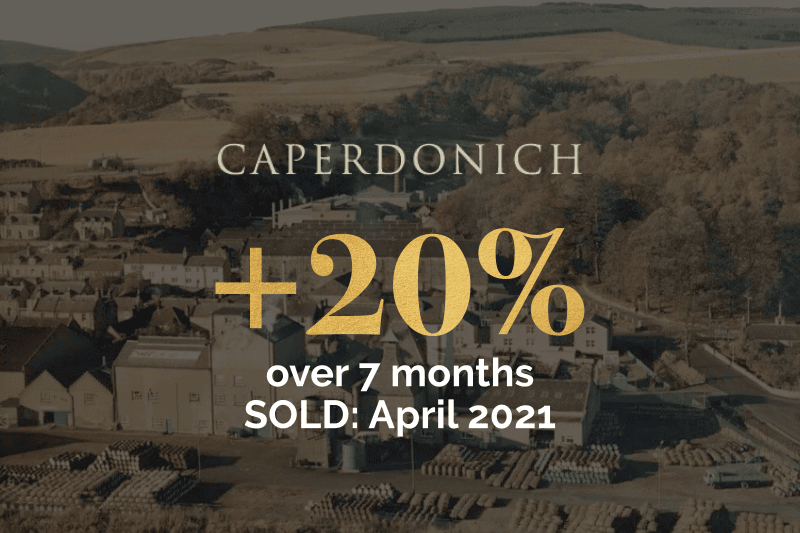 AYS: 1997
Cask Type: Bourbon Hogshead
The Caperdonich distillery was a producer of Speyside single malt Scotch whisky that operated between 1898 and 1902, and then again between 1965 and 2002. Caperdonich whisky was a component of some blends of Chivas Regal.
Caperdonich, originally known as "Glen Grant #2", was built in 1898 by the founders of the Glen Grant distillery, J. & J. Grant. Glen Grant #2 closed after four years, and was dormant until 1965, when it was rebuilt by Glenlivet Distilleries Ltd. By that time, British law prohibited simultaneously operating distilleries from using the same name, and Glen Grant #2 was reopened as "Caperdonich. The distillery was sold to Seagram in 1977 and sold again to Pernod Ricard in 2001. One year after purchasing Caperdonich, Pernod Ricard closed the distillery.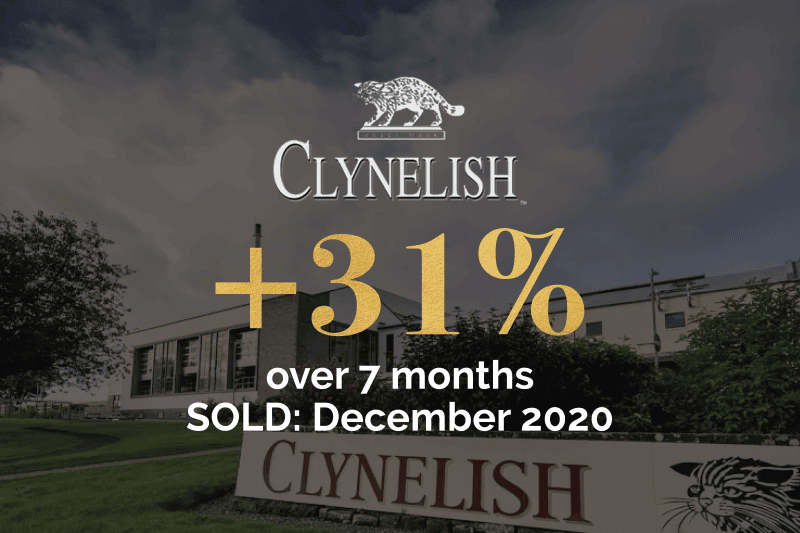 AYS: 1996
Cask Type: Bourbon Hogshead
The original Clynelish distillery was built in 1819, adjacent to the present operational Clynelish distillery which was built in 1967. When Clynelish first started distilling, in the years 1820-1822 they were producing around 12,000 gallons (around 54,000 litres). Over the years the distillery passed from owner to owner until the distillery expanded around 1896 and was upped to around 580,000 litres. This was when they added in extra warehouses on site.
Clynelish has had a strong connection with Johnnie Walker blended whisky for many years. Around 95% of the spirit is used in Johnnie Walker, most commonly found in the Gold Label Reserve.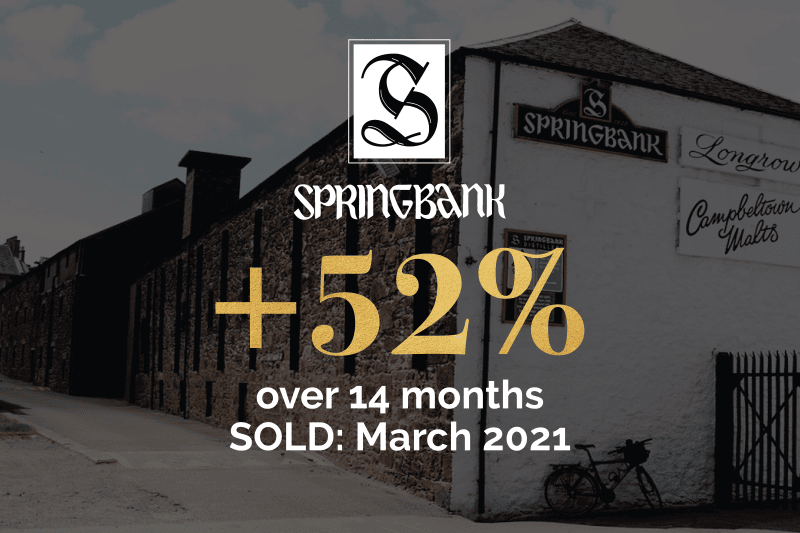 AYS: 1996
Cask Type: First Fill Oloroso Hogshead
The Springbank distillery is a family-owned single malt whisky distillery on the Kintyre Peninsula of single malt whiskies in Campbeltown, an area that once had over thirty active distilleries. The distillery produces three types of peated and unpeated malt whisky that it bottles under three distinct brands. The majority of its distillate is bottled as a single malt, with a small percentage sold to larger blendings or ending up in one of J&A Mitchell's own blended Scotch labels, such as Campbeltown Loch.
Springbank is one of the great whiskies of Scotland and has always had a loyal following. Springbank 15 Year Old bottled in the 1980s sold for around £10 a bottle at the time; the same bottle today sells for between £600 and £700 – an increase of more than 6,000% in 30 years. Incredible, but why? It is a working distillery and has been around for well over 50 years, so the stock has always been regularly available, but not so much to make it too commercial.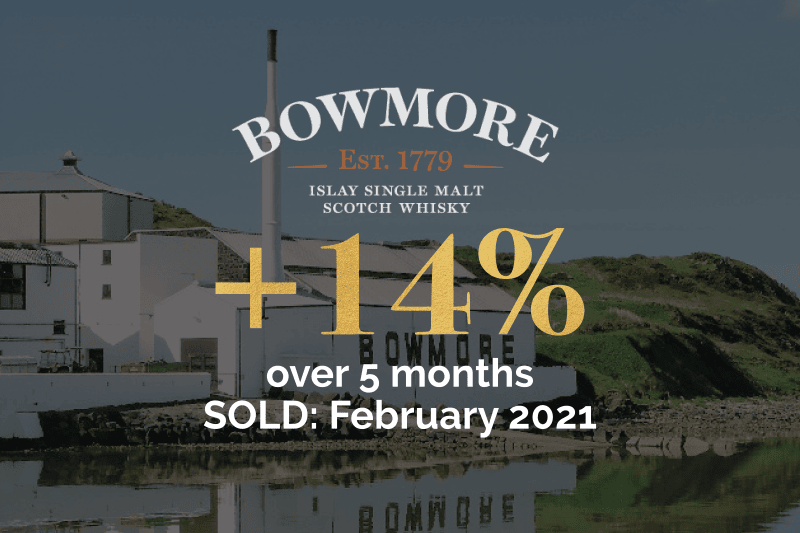 AYS: 1997
Cask Type: First Fill Sherry Butt
Bowmore was founded in 1779 by John P. Simpson. Like most of the other distilleries, Bowmore was established as a farming distillery. He named the distillery 'Bowmore', which is Gaelic for 'great reef'. After his death, the distillery fell into the hand of a German family called Mutter. They changed the production to a more up-to-date process and also bought a stream ship to supply the distillery with imported barley and coal. The distillery remained in the hands of the Germans until 1925, when the sold it to J.B. Sherriff and Co. During World War II, the distillery was closed and the RAF Coastal Command resided in the buildings for the war against the submarines. In 1951, the Bowmore Morrison company was founded. Later in 1994, the Japanese company Suntory bought Bowmore and still owns them today.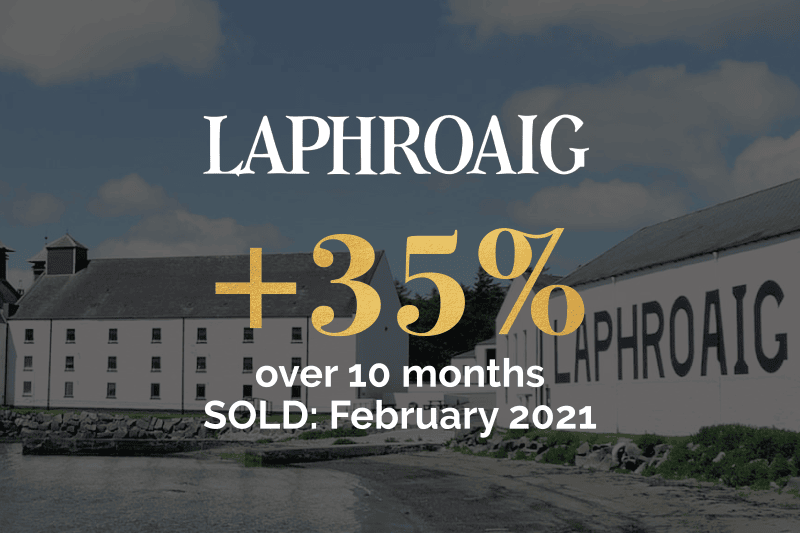 AYS: 2001
Cask Type: First Fill Oloroso Hogshead
The Laphroaig distillery was established in 1815 by Donald and Alexander Johnston. The Johnstons who founded Laphroaig were from the Clan Donald and are likely to be from the Maclain of Ardnamurchan branch of the clan. The family anglicised their name to Johnston.
The distillery was sold to Long John International in 1960s and subsequently became part of Allied Domecq. The brand was in turn acquired by Fortune Brands in 2005, as one of the brands divested by Pernod Ricard in order to obtain regulatory approval for its takeover of Allied Domecq. Fortune Brands then split up its business product lines in 2011, forming its spirits business into Beam Inc. Beam was then purchased by Suntory Holdings in April 2014.
STAY UP TO DATE WITH OUR LATEST NEWS
Get all the latest whisky news, insights, events and exclusive promotions delivered straight to your inbox.